Refugees in Germany and Europe
Description
A small qualitative model that you may use (import it directly from KNOW-WHY.NET) to visualize and analyze the interconnections behind the challenge of refugees in Europe.
As it is a collaborative model you may directly work on it.
The following pictures from unknown artist(s) painted for the international degrowth conference in Leipzig 2015 say "a good live for everybody". Most amazingly is the fact that the artist(s) included a group of people reflecting on interrelations in order get new ideas/solutions. That is, what we support by this kind of modeling!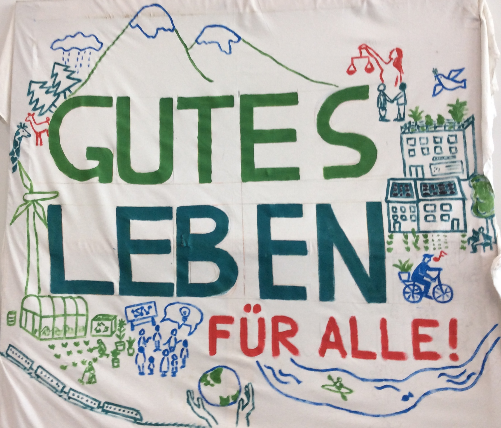 versus 'more growth' showing also a barb wire fence to protect us and our gadgets!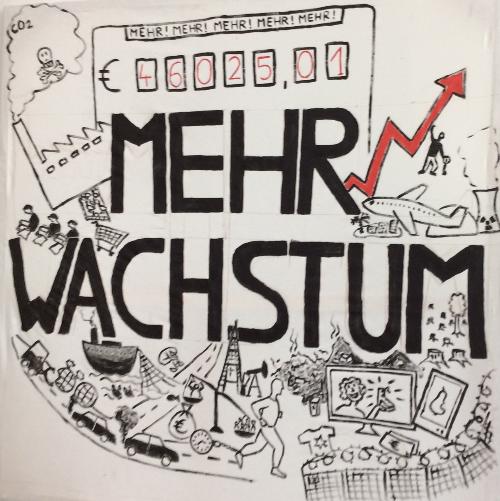 157 uses, 3231 views