Strategy Development (incl. Systemic SWOT and Systemic Risk Analysis) for an E-Car Enterprise
Description
NOTE: This model is not complete - just an example for an accompanying paper published via KNOW-WHY.NET. It is just a small example model for part 1 of a series of papers. It describes a fictious case of a start up enterprise that develops and produces a new electric vehicle.
Here is the link to the guidance: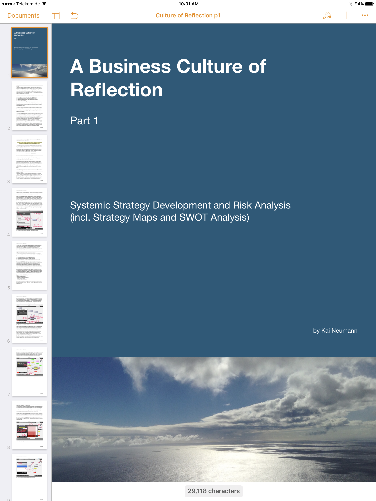 Aim
This model should tell us what to do in order to become a successful enterprise offering a cool electric car.
Scope
It is a qualitative model with
Short term: 1 month
Medium term: ... 1 year
Long term: beyond 1 year (up to three years)
Who takes part
The models starts with ..... Later it continues with. We have scheduled the following sessions: ....
What is left out (System Boundary)
We do not look into the specifics of the product as this is done with a separate model (Idealized System Design, part 2 of the series)
...
Categories
targets (yellow)
measures (green)
risks/problems (red)
resources (blue)
external developments (turquoise)
...
493 uses, 3363 views