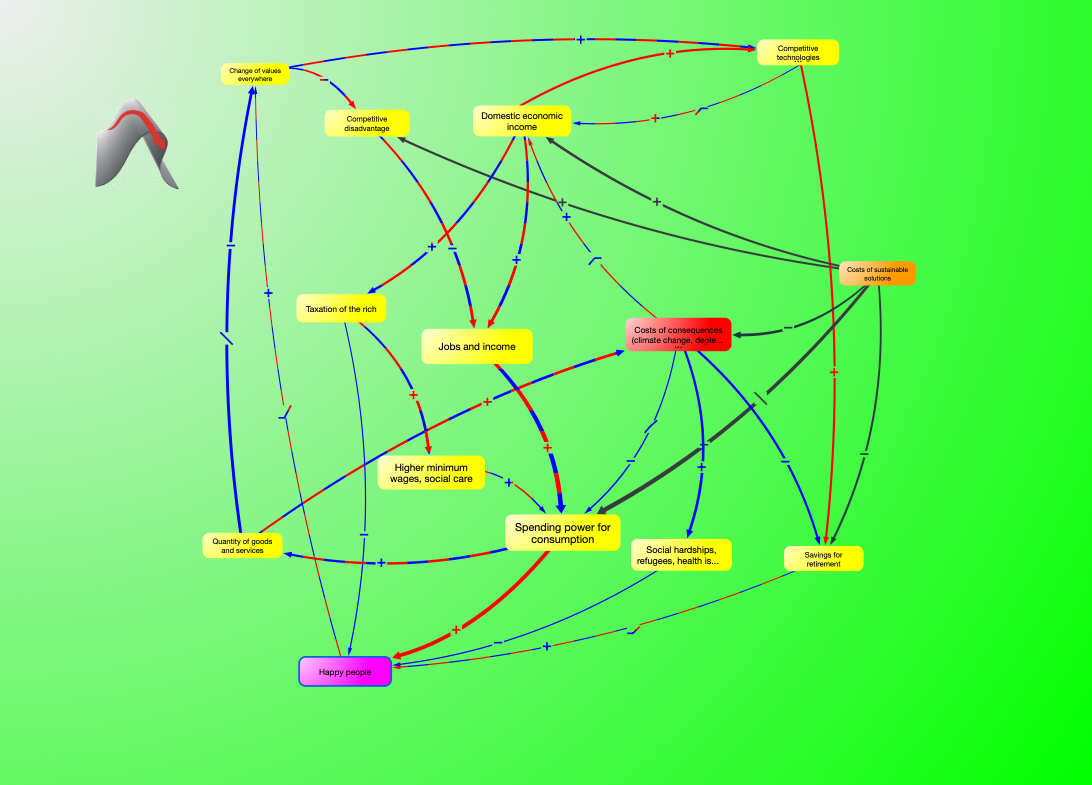 So far I have mostly integrated sceptical arguments against the transition towards more sustainability. An argument from the 'other side' is, that once we have a change of values we could shift from being happy by the quantity of goods and services towards the quality and thus more sufficiency. We have modeled that in a larger project together we renowned scientists as well:
https://www.consideo.com/files/consideo/pdfs/papers/eng/ConsideoPaper-IAM-Engl.pdf
Now the model has 20 feedback loops, most of them balancing.