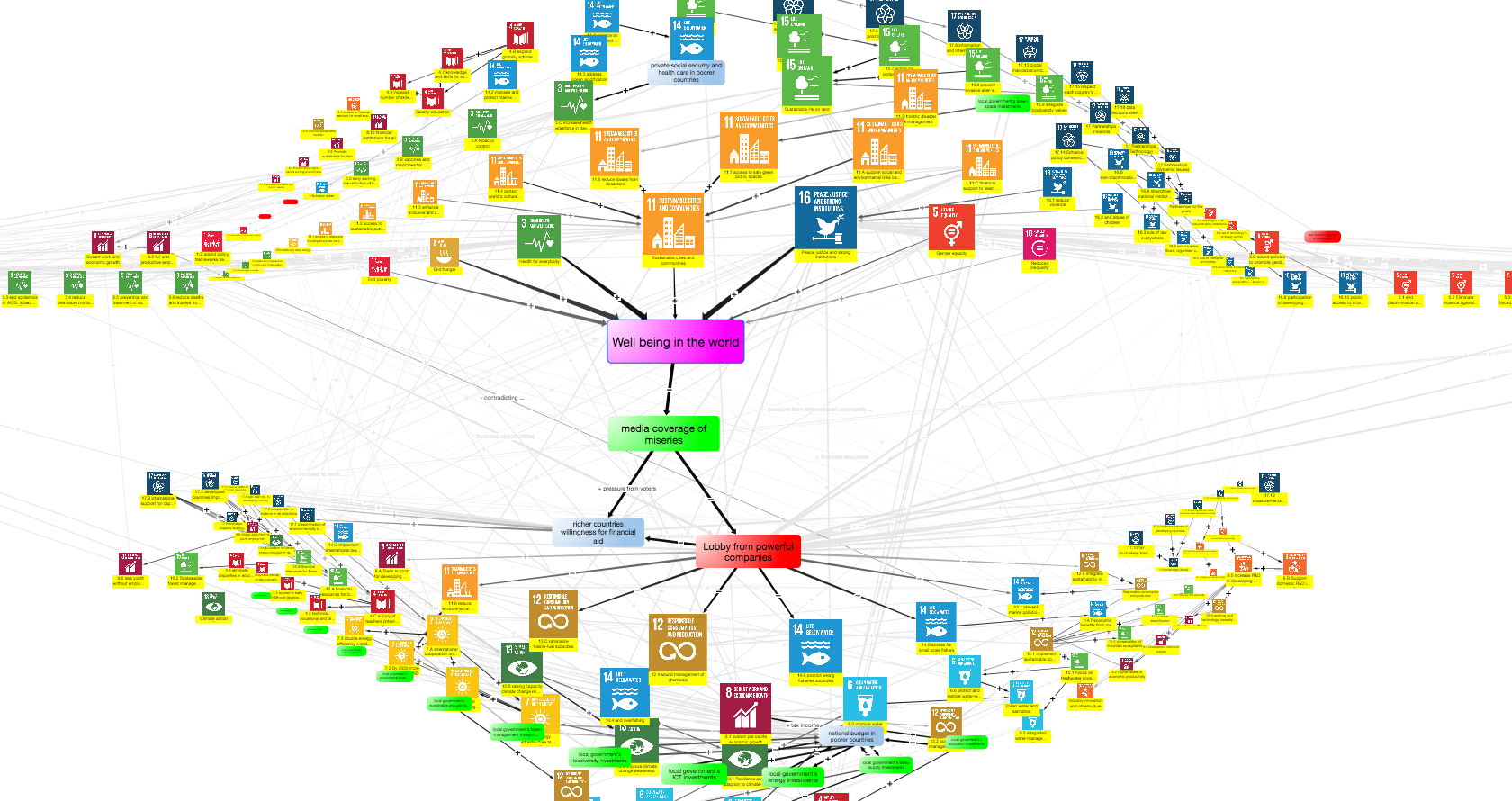 The UN's Sustainable Development Goals in their generalized form need to be further reflected in order to identify synergies and trade-offs between their (sub-)targets, and to apply them to concrete nations and regions. Explorative, qualitative cause and effect modeling could serve as a tool to add crucial factors and get a better understanding of the interrelations between the goals to come up with concrete measures and to cope with their obstacles. This model could serve as a template for a concrete application. The generalized model already points at some potential ambivalences as well as synergies that could be related to some latest theories and concepts from economics, transition research etc..
Its first analyses cautiously raise doubts that some possible assumptions behind the original sustainable development goals might overlook some systemic boundaries. For example an undifferentiated increase of productivity combined with planetary boundaries and the only myth of decoupling of growth from environmental impact and need for resources might be the wrong way.

The model has already more than 20 million feedback loops which shows how complex the reality behind the SDGs is. Most feedback loops are the result of some endogenous impacts that relate financing, media coverage, resistance from lobbyists etc. to the development of the SDGs.