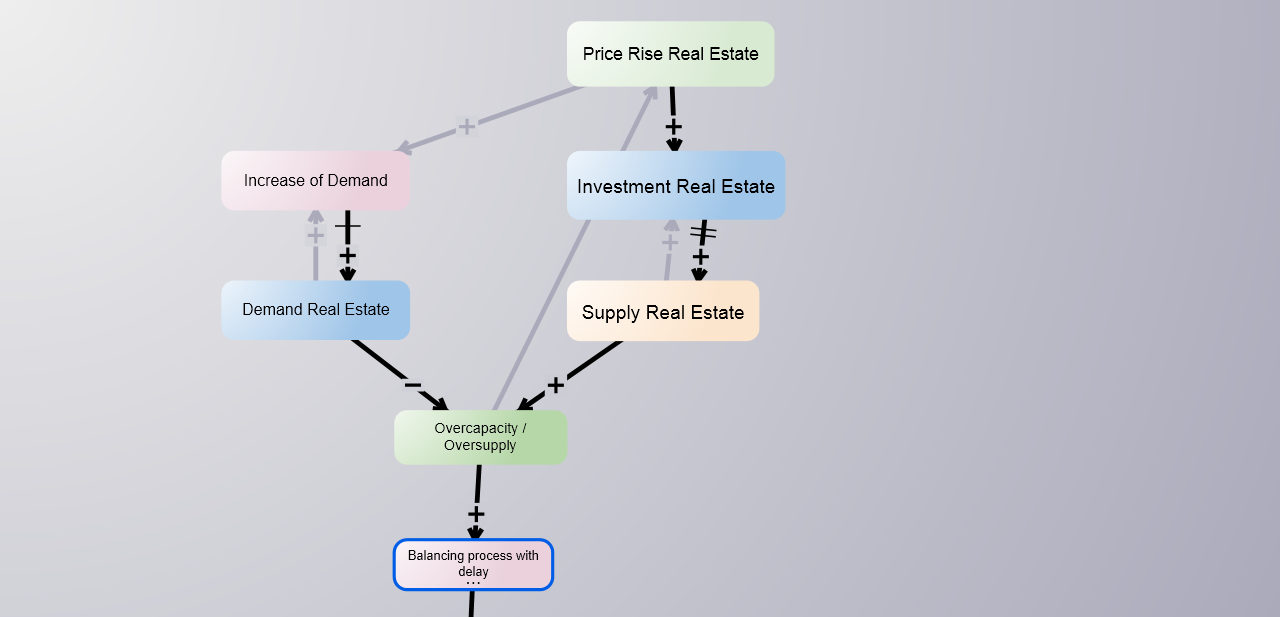 System Archetype Balancing process with delay - short description:

This archetype explains the system in which the response to action is delayed. If the decision makers do not perceive the delayed feedback, they might overshoot or underestimate the requisite action in order to reach their goals. This could be avoided by being patient or by accelerating reactions of the system to realized measures.

We often encounter this archetype in macroeconomics, which is why RBI waits for at least four months to evaluate the effectiveness of a monetary policy. Fiscal policies have even a longer time lag.

More examples: cause and effects produced by commodity production systems (Meadows, 1970) or by delayed inventory systems, as simulated with the Beer-Game (Sterman, 1989).

In addition, cyclical behavior in industry is also mostly endogenously generated due this archetype. Exogenous factors only determine the amplitude of the cycles, but they are not responsible for the general cyclical behavior of the system. Therefore, decision makers have to learn that the cyclical behavior of results in their industry are to a good amount caused by their decision rules and not by exogenous factors. Until now, there is a lack of cyclical management strategies in industry to smooth the oscillations and to reduce their negative impact on the whole industry.